We pack 500 food shares in about hour and a half with 35 people and everyone claps to have accomplished that. Kids cant think right when they are hungry and cant have great behavior either. These are true stories below of pain and pain relief from hunger.
Please consider donating to www.coloradogives.org/jeffcoeats or to www.jeffcoeats.org/donate in your year end giving so we can feed kiddos in over 300 classrooms each week.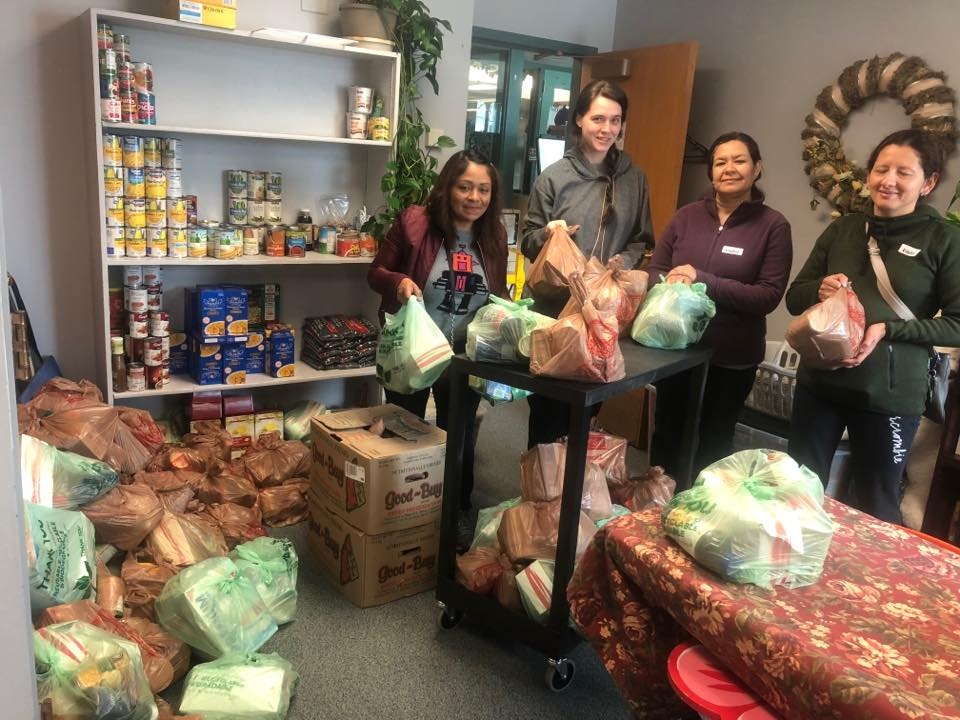 Here are some true stories of how hunger hurts and love helps:
Mohlolm Elementary had a Liaison Dolores Barelo for over 20 years. She carried a big burden for the hunger needs of the children and families and set up a pantry which even had a stove and washer in her room to help the many homeless and struggling families.  At her retirement assembly the children sang to Dolores "We can count on you, You can count on us" and it was a beautiful emotional time.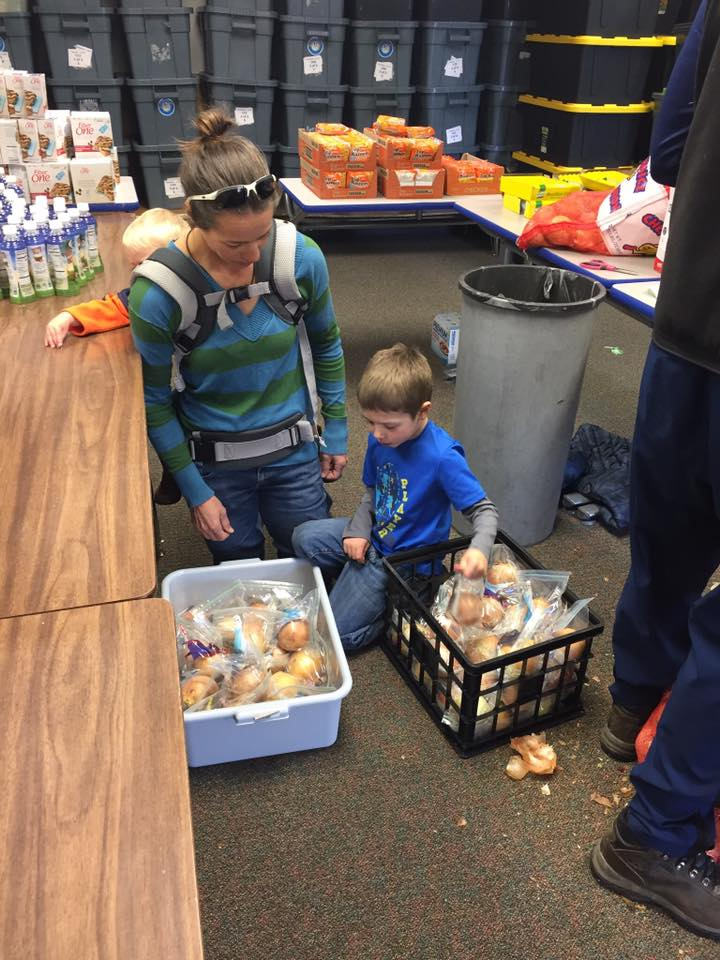 Dolores shared with Barbara Moore of Jeffco Eats that of the over 200 letters and cards she got from the children and families the number one thank you was, Thank you for Thursdays and Thank you for the foods. They could receive not only their weekend backpacks foods, but fresh produce and other shelf stable emergency items from their pantry shelves.
Lasley Elementary student shared with their liaison Kim Ophaug that he wanted a can of that beef stew. It was just the next day after him receiving his weekend food on Thursday. The young man said I know I just got a beef stew can yesterday, but could I have another one. I always have headaches at night from being hungry and when I ate the beef stew my headache went away.
Lasley also had a Dad whose family was being asked to leave their apartment and had no where to go. Just as the Dad was telling the school representative Jeffco Eats walked in with weekend foods and the man cried as we gave him two food shares.
At Edgewater Elementary we brought produce and fruits and a Dad cried when he was asked if he could have four apples for his four children. We also had yogurts. He said I work so hard but we don't have enough to keep the shelves filled.
At Rose Stein Elementary their Liaison shared that as soon as they get their Snacks order from Jeffco Eats the teachers who give out snacks regularly who are known to, immediately get some new stock of snacks. Moms also told Melissa at Rose Stein they love our fresh tortillas and the locally grown pinto beans from Northern Feed and Bean. We also know that families want more sweet and condensed milk and we have that on our list to try and buy or get from food drives.
We have done several food drives for baking supplies for the families at Metro West Housing.  They love to bake but often do not have the flour or sugar they need. 
Head Start Jeffco has millions of needs. They are all hungry and that means every family pretty much. We buy them black pepper from the Dollar Store cause they don't get this item from pantries. The families look forward every Wednesday to up to 4000 lbs of produce we deliver. They get vegetables and fruits all year round.