About Us
One is Seven Coloradans struggle with hunger. That is why we exist.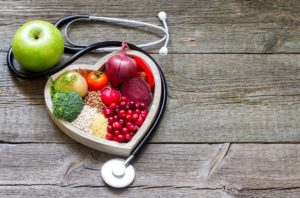 Out of the one in seven One in Six are Children.
Our mission is to help kids and families thrive by providing food over the weekends to insure that no child goes hungry in Jeffco Title One Schools. We will never stop working towards this goal.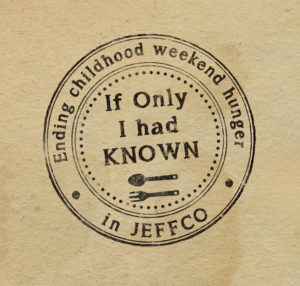 Our community organization is strategically focused on meeting gap needs for weekend food in Jefferson County Title One Schools.  To date in 2017, we have served weekend food to the following schools and summer camps:
Glennon Heights Elementary and Glennon Heights Kids Smart Camp,  Eiber Elementary, Lasley Elementary, Jefferson High School and Jr High, Edgewater Elementary, Lumberg Elementary, Allendale Elementary, Arvada K 8, Swanson Elementary, Mountain Phoenix Kids Smart,  Emory Elementary and Kids Smart Camp, Foothills Elementary, Edgewater Kids Smart Camp.
School year 2017 new schools are Rose Stein Elementary Lakewood, Brady High School Lakewood, Alameda High School Lakewood.
We are a year round weekend food program provider in Totes for Hope [R] program with Food Bank of the Rockies.
Jeffco Eats [Harvest Mountain Ministries ] are Partner Agencies with Food Bank of the Rockies. 
Food Band of Rockies's warehouse is the central distribution program providing food and essentials to more than 500 hunger-relief programs in Northern Colorado including Metropolitan Denver, the Eastern Plains and Western Slope as well as the entire state of Wyoming.
Our board of Directors has experience with operations of food banks and distribution and we have a CPA on our board.  We are deeply committed and aligned with the Jefferson County School Districts Community and Family Connections division. We serve elementary, JR high and high school title one students.
Barbara B Moore 11505 W Texas Avenue Lakewood CO 80232, President 720 231 8337
Glenn W Moore 11505 W Texas Avenue Lakewood CO 80232 , Vice President 720 384 7304
Mary Heale, CPA, , M Heale Corp – Accountant – CPA – 6146 Queen St        Arvada Colorado 
Pamela Hughes – P O Box 982 – Bullard Texas  – Community Leader 
Kelly Hughes – P O Box 982 – Bullard Texas – Executive in Transportation
Diana Baumgarten – Lakewood CO – Social Worker at Foothills Elementary School. 
Kelly Hughes
Kelly Hughes is serving as a Pastor, in Bullard, TX.  He completed an Executive Master's Program at Ohio State University, and holds a certification in Supply Chain Management.  Kelly has held positions on Corporate Executive Boards and Non Profit Boards. He had oversight for a Non Profit Food Bank in Colorado, and has a love for outreach around feeding the hungry. Kelly and his wife have raised 4 children, and are enjoying 6 grandchildren.
Pamela Hughes
Pamela Hughes is a Co-Pastor at Church in the Barn, located in Bullard, TX.  She volunteers at the local Mission House Clinic and Food Pantry where people receive medical care and food/clothing support.  Pamela is retired from 25 years in Property Management specializing in New Construction, and serving on HOA Boards. Pamela has served on several Non Profit Boards, and currently serves in prayer ministry at her church.
Mary Heale
Treasurer for Harvest Mountain Ministries and works at M Heale Corp. Studied at University of Wisconsin Milwaukee and has a B S in accountancy from Carroll University. Lives in Lakewood Co and married to Dave Heale.
Glenn W Moore
Happily retired from As Built LLC self employed. Glenn has a degree from Humbolt State University in Forestry and was Park Director for Douglas County and vice president of Moore Building Products. He enjoys walking our dog Hannah and having family events.
Barbara B Moore
President of Harvest Mountain Ministries. Degrees from University of Colorado Boulder in Business and Education, Went to American Graduate School of International Management Glendale AZ 48 hrs and has an MDIV 2001 from Denver Seminary.  Owner of Harvest Mountain Farm Gardens and Affiliate Professor of Urban Agriculture at Metro State Denver.  Happily married for 36 years. Our daughter Kaitlin Hill and her husband Jeff are Lakewood residents.
Diana Baumgarten
Married to Howard and two sons are Eli and Aden.  Full time social worker at Foothills Elementary School. Studied social work at ASU and from Atlanta Georgia.