community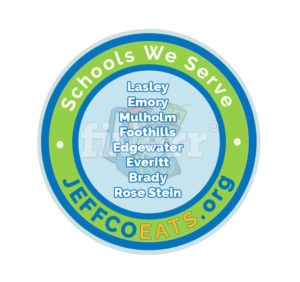 We could not exist without being a community based organization.  Children make up half of those some weeks who faithfully pack the weekend food "eats".   Our office is at Foothills Elementary School at 13165 W Ohio Street Lakewood. We have another facility at St Pauls Episcopal Church at 10th and Garrison.  We do most volunteer work at Foothills unless noted on our post at http://www.metrovolunteers.com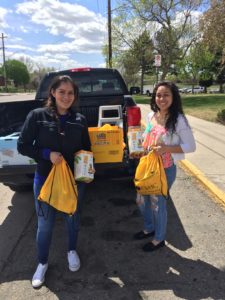 The process begins each week with a volunteer who drives to the Food Bank of the Rockies at I 70 and Havana to pick up our weekly order.  The driver brings the cases of food to one of packing locations.  The volunteers who range in age from 3 to 80 then begin the process of unloading cases of healthy food, readying plastic sacks to hold the seven items and the filling of the sacks begins.    We serve seven schools and growing.  Foothills, Emory, Rose Stein, Muholm and Lasley Elementary in Lakewood Colorado.  We serve Edgewater Elementary, Everitt Middle School in Wheat Ridge CO.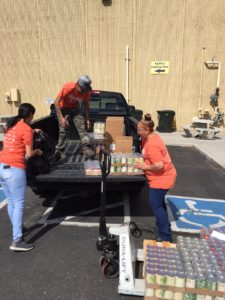 Our packing volunteers range in size from seven to 30 depending on the season and the sites they serve.
Groups help like the Danish Sisters Organization and 4 H.
Volunteer Coordinator  works with social media and our volunteer app program Metro Volunteers to connect the many people who want to help with our weekly needs.