Title One division of Jefferson County Public Schools has area leaders whose job it is each week to direct families and children to resources.  The last data collected regarding homeless children in our schools was in 2015-2016.   Here are those facts:  2,733 children homeless
2.3 % of children were un-sheltered – living in car, street  =  63
11.2 % of children living in motels = 306
8.3 % of children living in shelters = 226
78.2 % of children living double up  [more than one family in a home] = 2137
One of The biggest problem this year is that resources are becoming smaller and smaller for a bigger number of very low income single family homes.  Over 80 percent of poor are single family .  Many of our families in Jefferson County are working poor. Together we can make a difference.
Good News is that we are a great community in Jefferson County and people volunteer. People give $20 or $50 dollars.  Many food backpack programs have clubs like boy scouts doing fund raisers to donate $150 .   PTA families donate, established small businesses help all the time.
The "working poor" are people who spend 27 weeks or more in a year in the labor force either working or looking for work but whose incomes fall below the poverty level.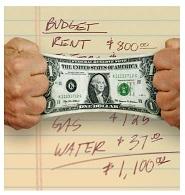 We have a huge need to establish shelters.  It was brought up by Mean Street Ministries that often in statistics the term shelter is used when it is actually a program.  If you need crisis shelter that night you need a shelter.  Jeffco Action Center has a great program that you need to apply for and it is for short term. They meet some very important needs.  Collaboration is a key to multiplied synergy.
Check out http://www.headinghomejeffco.com/
Heading Home funded the Severe Weather Shelter in 2017 -2018 with a  grant.  So after March what happens to those families ?  Until November where do they sleep ?  Many families work two shifts. For parents who work a 3-12 pm shift or a 1-9 shift you cannot get into a shelter at that time of night.  From what I understand you need the parent to check in the children and they cant because they are at work.
Data for what it takes in Jefferson County in 2018 to have food and shelter is around $28 an hour.  That is a salary of $58,240.  If you work at Walmart or at $11 an hour you earn $22,880.  Even with two parents that is $45,760.   What can we do as a community to help end poverty ?
We at Jeffco Eats are existing for weekend food needs all year round,  on Maslow's hierarchy of needs for human existence – first is water and food and then shelter.  To get a single family out of crisis mode to be able to take baby steps to become financially stable, we must address first things first.  
Physiological needs include:
Safety needs
[
edit
]
Once a person's physiological needs are relatively satisfied, their safety needs take precedence and dominate behavior. In the absence of physical safety – due to war, natural disaster, family violence, childhood abuse, etc. – people may (re-)experience post-traumatic stress disorder or transgenerational trauma. In the absence of economic safety – due to economic crisis and lack of work opportunities – these safety needs manifest themselves in ways such as a preference for job security, grievance procedures for protecting the individual from unilateral authority, savings accounts, insurance policies, disability accommodations, etc. This level is more likely to predominate in children as they generally have a greater need to feel safe.
Safety and Security needs include:
Health and well-being
Safety needs against accidents/illness and their adverse impacts