We are Proud to announce that Jeffco Eats is a member of the amazing PUSH program with Food Bank of the Rockies. We are also Agency Express members and Totes for Hope program providers. We live to PUSH PRODUCE. We exist to allow greater access to fresh fruits and vegetables for our school children and their families.
Colleen Daszkiewicz,Agency Relations Representative, Food Bank of the Rockies is doing amazing work to increase access to fresh fruits and vegetables in Metro Denver. She runs a program called the Fresh Produce (or PUSH) Program. This program aims to provide Food Bank of the Rockies agencies with more fresh produce on a larger scale than the fresh food center or ordering through Agency Express. Through membership in this program Jeffco Eats will distribute produce in full pallets amounts (~2000 lbs)- for example, a full pallet of tomatoes, or a full pallet of potatoes. Since this is such a large amount of food, agencies may split it among themselves as long as all receiving agencies are FBR partner agencies. We also can distribute dairy items, such as yogurt, milk, and cheese, that we distribute through this program.
Jeffco Eats can bring 4000 lbs of produce or more per month this summer to the most needy children. This is just as strategic as having people go to a farmers market with snap benefits. This produce is free and given on a first come first serve basis. This produce can be from local Colorado farms or regional farms. We are working to ramp up our capacity to deliver fresh produce to our families in double digit increase. We need your help. In four months May, June, July and August we can bring more than 16,000 lbs of produce directly to children and families in Jefferson County.
Our strategic capacity building model is that we receive food and produce and snacks and they go directly to the 12 to 20 schools we serve. These schools in Lakewood, Wheat Ridge, Edgewater and Arvada [summer] that we serve have over 4000 students many of whom are on free and reduced lunch. Families on free and reduced lunch have incomes of less than $30,000 for family of four. It takes almost $60 K today to have cash flow in a family to pay for food and housing . Many of the students and families we serve are in the vulnerable life category of being homeless. A majority of the 3000 homeless children in Jeffco live doubled up. That means several families share a residence and they do not want to live that way. You can read the Vento McKinney Act for exact details on how schools and human services serve homeless families. https://www.theotx.org/wp-content/uploads/2014/08/FAFSA_RoundUp_Week.pdf
Strategies of Food Bank of Rockies and its partner agencies :
Prioritize agency relationships and mutually build capacity to close the meal gap.
Increase meals served in under-served communities.
Strengthen the nutritional value of our products.
Lead and engage communities by telling our story effectively.
Would you consider becoming a monthly partner with Jeffco Eats. Click here for one time or monthy donation>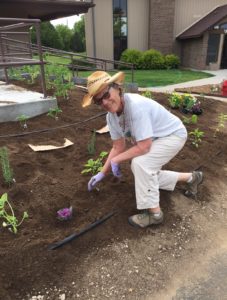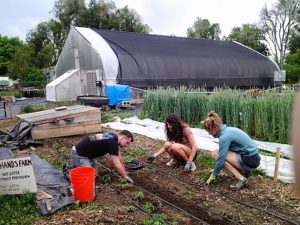 Colleen Daszkiewicz
Agency Relations Representative
Food Bank of the Rockies