Jefferson County, Colorado Community Health Needs Assessment
Definitions
Food Insecurity – When someone suffers from food insecurity, it means that they experience inconsistent access to adequate food, due to a lack of money and/or other resources at times during the year. This includes the limited or uncertain availability of nutritionally-adequate and safe foods, including involuntarily cutting back on meals or food portions, or not knowing the source of the next meal. People who are food insecure are also known as "at risk of hunger." Food insecurity includes categories of "low" and "very low" food security, indicating degrees to which food intake is reduced or normal eating patterns are disrupted because of lack of money and other resources for food (1).

Hunger – Hunger is a physiological condition for an individual that may result from food insecurity. It is a potential consequence of food insecurity that, because of prolonged, involuntary lack of food, results in discomfort, illness, weakness or pain that goes beyond the usual uneasy sensation (1).
Food Desert – Geographic areas that lack reasonable access to fresh fruit, vegetables and other healthful whole foods are called food deserts. These are usually found in impoverished areas. Food deserts occur largely due to a lack of grocery stores, farmers' markets and healthy food providers. A "low-access community" is where at least 500 people and/or at least 33 percent of the census tract's population resides more than 1 mile from a supermarket or large grocery store. For rural census tracts, the distance is more than 10 miles (2).
The Jefferson County Food Policy Council has further refined this definition for its work in the County, considering household income levels, educational attainment, percent of owner occupied housing units, percent of the labor force in professional occupations, unemployment levels and the percent of households in poverty. These factors have been used by Harvard Law School to define geographic areas where food insecurity exists. The Food Policy Council has used this tool to define areas in Jefferson County experiencing food insecurity. Some of these include southeast Arvada, Wheat Ridge where it borders Arvada, east Lakewood, southwest Golden and parts of the unincorporated mountain areas.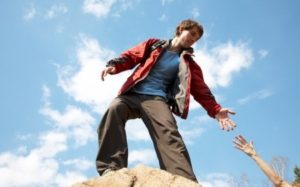 Poverty – Poverty is a state or condition in which a person or community lacks the financial resources and essentials to enjoy a minimum standard of life and well-being. These include resources such as include shelter, food and water. Federal poverty guidelines (or poverty thresholds) are set by the U.S. government each year to determine a household's poverty status based on household income, family size, composition and age of family members (3). 
In 2016, the U.S. Department of Agriculture estimated that 12.3 percent of United States households were food insecure. This includes 4.9 percent who had very low food security, which is categorized by a family member going without or drastically reducing food consumption due to lack of money or other means for obtaining food (4). Overall, food insecurity in the United States remains high, as it has for the past several years, with households continuing to experience the lingering effects of the Great Recession. Current levels of food insecurity remain above pre-recession levels in 2007, when 11.1 percent of households were insecure nationally and 10.3 percent of Coloradans struggled with hunger (4,5).
Food insecurity not only impacts the availability of food in a household, but it also has significant health implications as well. A Hunger in America survey, taken in 2014, found that among households served by food banks, 58 percent had a family member with high blood pressure and 33 percent had at least one member with diabetes (6).
"In Jefferson County, 59,110, or more than 1 in 10, Jefferson County residents are food insecure."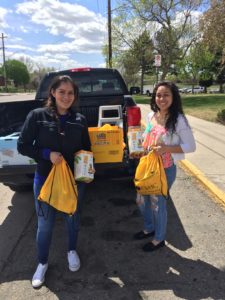 – Feeding America: Map the Meal Gap 2017
One of the programs addressing food insecurity in the United States is the Supplemental Nutrition and Assistance Program (SNAP), an income-based program created by the Food Stamp Act of 1964 with the intention of improving nutrition among families with low-income by providing them with monthly benefits to purchase food (7). Another program is the Special Supplemental Nutrition Program for Women, Infants and Children (WIC), which was established as a permanent program in 1974 to safeguard the health of pregnant, postpartum and breastfeeding women with low income, infants and children up to age 5 by providing nutritious foods to supplement diets, as well as nutrition education and breastfeeding promotion and support (8). WIC also supports fathers, grandparents, adopted and foster families with children who meet the enrollment guidelines. Another program, the National School Lunch Program, provides federally-assisted, nutritionally-balanced, low-cost or free lunches to children in public and nonprofit private schools (9).
Public assistance programs, such as SNAP and WIC, have been crucial in not just alleviating the effects of poverty and food insecurity, but also improving dietary intake and health, especially among children (10). Still, food assistance programs are just one step in improving nutritional outcomes among individuals and families with lower income. Additional efforts are needed to create awareness and knowledge of healthy eating practices. One example of this kind of intervention is The Double Up Food Bucks program, which combines nutrition education with financial incentives for the purchase of fruits and vegetables for SNAP enrollees at farmers markets in low-income neighborhoods with food deserts (11).
Health Disparities and Inequities
There is a growing pool of evidence suggesting that the higher price of healthier foods contributes to poor diets among lower-income populations. In general, nutrient-dense fresh fruits and vegetables are more expensive than energy-dense foods, like processed foods, which have relatively high sugar and fat content (12). A considerable amount of research demonstrates that people living in or near poverty have disproportionately worse health outcomes and less access to health care than those who do not (10). Communities made up of largely people with low income, ethnic minorities and lower levels of education, are most likely to have their local food system dominated by cheap, processed, and nutrient deficient foods. Inner city and rural communities are more likely to as well (13).
Implications and Data for Jefferson County
Percent of the population that is food insecure, Jefferson County and Colorado (2017)
Source: 
Feeding American: Map the Meal Gap 2017
Source: 
Feeding American: Map the Meal Gap 2017
Community Health Needs Assessment Focus Group Findings
Focus groups countywide expressed concern about food insecurity, with many participants saying that certain groups in their community were most affected by it. These concerns were coupled with related concerns around nutrition and obesity. Participants expressed concerns around inadequate healthy options available through SNAP benefits and food pantries. Focus groups discussed the high cost of fresh fruits and vegetables. Participants stated concern around whether the children who receive free or reduced-price school lunches were struggling with food insecurity issues during summer break. Participants noted the connection between food insecurity and chronic conditions, like diabetes and obesity.
Percent of the low-income population that is eligible for SNAP benefits, but are not enrolled in SNAP (2014 & 2016)
Source: 
Hunger Free Colorado
YearPercentJeffersonColoradoUnited States2014201601020304050
"In 2016, 40 percent of those that were eligible for SNAP benefits in Jefferson County were not enrolled the SNAP program."
– Hunger Free Colorado data (2016)
Percent of households that are below poverty level and receiving SNAP benefits.
White areas are the most underserved by SNAP, while the dark blue areas are better served by SNAP
REST OF ARTICLE: https://insight.livestories.com/s/v2/food-insecurity/8ec21eb0-d76a-4aca-b167-a38bf811526c/