Jeffco Summer Early Literacy Program 2018 and Jeffco Eats
February is here and we are strategically planning a bigger impact on summer hunger needs that we had in 2017. This impact is to again partner with Jeffco Schools Foundation and their JSEL program. Jeffco Eats serves the Jefferson County Department of Education and Title One schools in our program for weekend food for hungry children. 
There will be over 1000 students at Jeffco Summer  of Early Literacy Schools. Each school will receive weekend food sacks every week and we will provide fresh produce to all on a first come first serve basis. Where we serve fresh foods will depend on the buy in of that school principal. Please consider supporting us as we ramp up to make a bigger impact on hunger needs for Summer 2018.  We will also bring food for weekend to Jewish Family Services sites . 
We will pick up our food at Food Bank of the Rockies and on occasion at local farms. We will have a team of 35 to 50 volunteers to pack the weekend food of 700 bags and then have an awesome teams of volunteers to drive the food to each school site before the children leave on Fridays.
Literacy learning and having more adequate food to eat go together. We know that food security brings less trauma to the family and less trauma allows for a better environment to thrive.  Jeffco Summer of Early Literacy (JSEL) was originally designed is a five-year pilot project to test a summertime literacy intervention as a way to prevent persistent summer literacy loss among struggling readers.
We served 12 schools in Lakewood, Wheat Ridge, Edgewater and Arvada summer 2017 and will serve all JSEL schools in 2018 summer.
We will be working with our partner http://www.metrovolunteers.com
If your group, club or corporation likes to volunteer we need you.  Last year every week of the summer packing included families and children.  During the school year we pack every Friday with all ages. The Foothills Elementary school children are an important part of our weekly packing volunteers. We are training our community in SERVANT LEADERSHIP.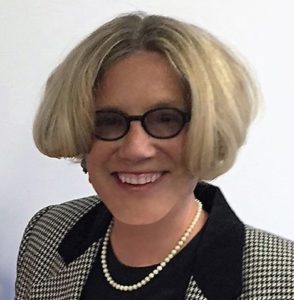 JEFFCO SUMMER OF EARLY LITERACY (JSEL)
Did you know? Students from low-income families are much more likely to lose literacy skills over the summer months than their affluent peers, putting them at greater risk of falling behind.

Click on the link above to see a JSEL story by Jack Maher, Jeffco Public Schools Media Specialist.

Jeffco Summer of Early Literacy (JSEL)

 was originally designed is a five-year pilot project to test a summertime literacy intervention as a way to prevent persistent summer literacy loss among struggling readers.

JSEL was launched in partnership with Mile High United Way and the federal Corporation for National and Community Service as part of its Social Innovation Fund, and included a portfolio of ten projects statewide seeking to increase reading proficiency among Colorado's third-grade students.

---

The project began with about 400 kindergarten through third-grade students at four schools in eastern Jeffco  and and in its third year expanded to serve over 600 students in six schools and included 4th through 6th grade interventions.   During its 4th year the program expanded to school host sites, serving almost 1,000 students from over nearly 30 schools. Now in its fifth year, JSEL is being offered at 7 elementary school sites and is on track to serve hundreds of eligible students this summer.

WHAT MAKES IT UNIQUE:

Small class size (no more than 15 students)
Primary Instructors
Instructional Coaching
Informal Feedback Structure for Instructors allows for innovation in the classroom
Ability to group students by ability
Parent engagement and support
Wrap Around Service such as food and transportation
Enrichment Activities
Attendance Incentives
Programmatic Logistical Support

Originally designed as a school based model, the program shifted to a site based model this past summer. For three hours each day, over the course of six weeks each summer, students received the same high-quality instructional literacy block from trained classroom teachers as they receive during the school year.  Weekly Art, Music and/or Physical Education blocks were also offered as well as a half hour for breakfast before and lunch after instruction.

JSEL teachers receive two days of intense group training and one day of on site training. They also receive on going professional development and coaching and feedback from Instructional Coaches, but are not formally evaluated so they can take risks and experiment with new strategies and techniques. Teachers go deep with their planning and instruction and have the opportunity to work with colleagues from other schools as well as content specialists.  One teacher said: "This is a great way to learn new ideas and access more resources.  The low-stress environment allows us to be reflective about our practice and take what we learn during the summer back to our schools/classrooms for the coming school year."

Research shows that it takes about 300 extra hours of literacy instruction for low-income students to catch up in reading and writing. Through JSEL, Jeffco's most at-risk readers will get 360 hours of extra time before they reach third grade.

JSEL is working…

As part of the rigorous requisites of the Social Innovation Fund, independent program evaluations were required and reveal that not only did struggling readers maintain their literacy proficiency over the summer, most actually made literacy gains. In addition, the program shows significant promise of helping students overcome literacy achievement gaps by third grade, removing a major obstacle in their pathways to an on-time graduation.

The program is so successful that Jeffco Schools Foundation graduated from the local Social Innovation Fund after only three years due to our ability to demonstrate academic results and ability to replicate and scale the program within a school district. In our fourth year (2015) the Foundation partnered with the District to expand the program by 700% adding 24 schools for a total of 30 schools.

JSEL is getting national attention for bringing to a public school district  an effective program that prevents summer reading loss among low-income and struggling readers and providing a scalable, replicable program to help schools and school districts close literacy achievement gaps. The Foundation is now part of the Social Innovation Fund's Knowledge Initiative to share our best practices and learning.

Click here to download a PDF copy of the  most recent report of the Summer 2014 program.  This report is the full evaluation of both impact and implementation data collected by researchers at APA Consulting.  For context and previous studies, Click here to download a PDF copy Year One (2012)  and Year Two Outcomes (2013)by the Buechner Institute on Governance at the University of Colorado-Denver. 

---

Applicants: Please report to the school site you listed on the application. If a letter was not received, a confirmation will be received at the school you selected to participate.

For questions about JSEL please call the Foundation office at 303-982-2210 so we can handle any inquiries.

JSEL staff should report to professional development and training Thursday, June 1st at 8:00 a.m. to the Golden Recreation Center.

---

2017 JSEL SCHOOL HOST SITES

ALLENDALE ELEMENTARY

Students from Campbell and Fremont will be joining students who attend Allendale Elementary in Arvada.

---

ARVADA K-8 ELEMENTARY

 This is the second year Arvada K-8 is hosting students, including students participating in the Jeffco Prosperity Project.  One of our largest sites, this school serves students from Fitzmorris, Foster, Peck and Lawrence Elementary Schools.

---

GLENNON HEIGHTS ELEMENTARY

Glennon Heights is also serving students from Eiber, Belmar and Foothills Elementary Schools.

---

EDGEWATER ELEMENTARY

Edgewater is in its fifth year of hosting students. Students from Lumberg and Molhom  will be joining Edgewater students at this site.

---

EMORY ELEMENTARY

Students from Deane , Lasley and Rose Stein will be participating at this site in Lakewood.

STEVENS ELEMENTARY

Stevens Elementary  is hosting students from Pennington, Vivian, Welchester,  as well as Stevens students.

---

SWANSON ELEMENTARY

This is the fifth  summer that Swanson is able to offer JSEL.