Oracle Net Suite Volunteering February 23rd helps Jeffco Eats
  Denver will come with the team of Kaitlin J. Moore on February 23rd to help us pack about 600 weekend food bags.  Their team of 20 will be just what we need to pack the bags in an hour and a half.
SIGN UP TO VOLUNTEER:

Every Friday Jeffco Eats needs 25 to 35 volunteers to help pack food bags at Foothills Elementary School at 13165 W Ohio Ave Lakewood CO 80228 from 10 am to 11:30.  Please sign  up on Face Book page Jeffco Eats  https://www.facebook.com/jeffcoeats/

You can also sign up on Metro Volunteers Jeffco Eats – https://www.metrovolunteers.org/
Kaiser Permanent and First Bank have added Jeffco Eats to their volunteer efforts which is exactly our very strategic plan for 2018.  Our staged ramp up capacity plan can only happen with Corporation partnerships.  Summer 2017 had the full support and help from the Title One Jefferson County Schools team.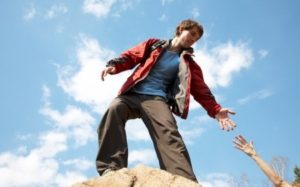 50 Best Work Places for Giving and Volunteering – FORTUNE

http://fortune.com/2017/02/09/best-workplaces-giving-back/

It might be common for corporations to make charitable donations. But a few companies go above and beyond with their philanthropic work, with initiatives like food drives, cancer walks, and even volunteer bonuses. Fortune partner Great Place to Work combed through more than 350,000 staffer surveys to compile this list of the U.S. companies employees feel are doing the best job at giving back. Employees are asked detailed questions about how proud they are of their impact on the community, the difference they feel they make, and whether their work has special meaning. Outtakes of their responses are below.

Click here to read more about the list, and find out more about how the ranking is compiled here.

PCL CONSTRUCTION – DENVER 
"I am very proud to work for a company that is so well-recognized for its contributions to the community, both through corporate donations, employee campaigns, and volunteerism. Not only are employees encouraged to volunteer, we actually have a volunteer hours goal!"

Worldwide Employees: 4,572

Industry: Construction & Real Estate

HQ location: Denver

Total Philanthropic Donations: $4,010,000

Offers PTO for Volunteering: Yes

Offers Employee Matching Funds: Yes
Cisco – Denver – a large employer that gives time off for volunteering.
Small companies also are very intentional about allowing their employees time to help others. https://www.builtincolorado.com/2017/08/29/colorado-startups-paid-volunteer-time
In a world where people are eager to give back, time off for volunteering is becoming a stand-out perk for the charitable jobseeker. We're now seeing more and more companies go beyond simply writing a check — and they're getting employees involved, too. See which Colorado tech companies give their employees time off to volunteer in the local community.