3 New Schools we now serve together !
Whoo Hoo for Us.  We now get to help students at 3 new Jeffco Schools and reduce hunger.  We will be bringing weekly weekend food to  Brady High School Lakewood.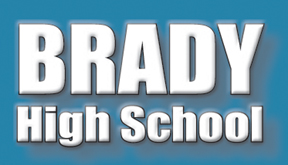 This school is for 11th and 12th graders and utilizes alternative methods to achieve life changing success .  Content is project based learning. We are serving this school with Totes for Hope and other foods requested.
THE BRADY OPTION
Our mission is to offer relevant curriculum which fosters healthy adult-student and peer-to-peer relationships, self-knowledge, critical thinking, flexibility, and creativity so that students can effectively adapt to the dynamic global community.
To motivate students and encourage success, no Ds or Fs are given; teachers and students are responsible to ensure that the student is proficient through weekly progress monitoring. Students are also assigned a Seminar teacher who helps to establish weekly goals, explore career opportunities, and guide students in preparation for ACT testing.
Our next school we will be serving weekly is Deane Elementary Lakewood Colorado. They have requested we bring them weekly fresh produce and healthy foods and we said, so be it.
Welcome to Deane Elementary
We believe all students learn at high levels when educators hold high expectations and ensure a safe, structured learning environment that honors diversity, provides varied opportunities for success, and fosters positive relationships through a spirit of collaboration.
Our third school to come on board this month is Alameda High School Lakewood Colorado . Liaisons for community Abe and Carla are rock starts with a huge number of students they help each day.  We are working directly with classroom teachers to provide some food each week to reduce chronic hunger problems.  Together we can help students in high school thrive and be able to study and even have something to eat before their athletic and club practices.